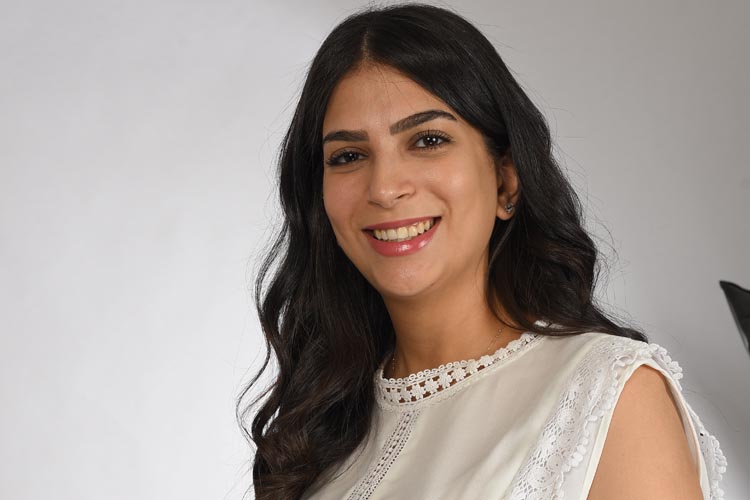 Nourhan Eltoukhi
Counseling Psychologist, MS
Nourhan has adopted a holistic technique as the client needs to be understood as a whole rather than focusing on one aspect. As a therapist, Nourhan believes in incorporating research into her therapeutic practice. Using a holistic mixed with a humanistic approach allows her to create a non-judgmental and safe space for clients.   Nourhan specializes in  anxiety, social anxiety, adjustment, self-esteem, body image, academic stress, separation, and depression. Finally, I believe that we all have our healers and that every client is an expert in their experiences; sometimes, we need guidance and the tools to find our inner healer; this is where I come in and help through the process.
Nourhan is trained in CBT, EFT, and expressive art therapy
EFT (emotionally focused therapy) mainly works on resolving ones negative emotions by working on them. Using EFT helps us to deal and face each negative emotion that we have been struggling with.
CBT (cognitive behavioral therapy) focuses on our cognitive distortions such as black-and-white thinking. Changing our unhelpful thinking patterns takes some time but it really affects how we act and how we deal with our feelings. CBT focuses on understanding the relationship between thoughts, feelings, and actions and how to work on them. Regulating our thoughts and feelings is a journey that shapes the quality of our lives.
Art therapy is used to help us express ourselves with paintings and other forms of art that words weren't found for. In this case, we ask the client to describe what they think the picture means to them, rather than what they understand. Art could also help us unleash hidden messages from our subconscious. Art as therapy on the other hand helps a bit differently. Here the technique is important, not the subject matter. Something appears, resolves itself after some time, and then nothing else has to be done.
Degrees:
MS in mental health and clinical psychology from London South Bank University
Bachelor's degree in psychology (HONS) from Taylor's University
Certification in art therapy from College of Educational and clinical art therapy
Associations:
Active member of the American psychological association (APA)
Active member and British Psychological Association (BPS)