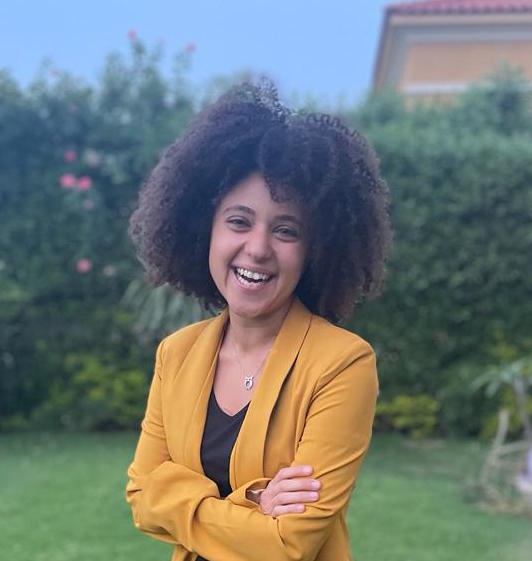 Reem Hashem
Psychotherapist & Drama Therapist, MA
Reem is very passionate about her work and helping people. She is always keen on learning new modalities and finding what works best for each individual. Her most recent certification is in Emotion Focused Therapy (EFT), where she helps couples reconnect and strengthen their communication with each other. With a trauma informed lens, Reem has been working in Egypt since 2017 helping individuals overcome depression, anxiety, emotional dysregulation, relational issues, and navigating through life's stressors. She also helps guide parents on better ways to communicate with their children in order to help them grow and develop in ways that may improve the home environment.
Most of the sessions have a great focus on emotions and how they impact our functioning in everyday life. Using her several years of experience working with children, now in her work with adults she focuses on your childhood and works on healing your inner child. You may explore ways in which your childhood may impact your understanding and expression of emotions, which results in the way you relate to yourselves and others around you. Most importantly, sessions are led by you, the client, and move at the pace that is most comfortable and appropriate for you.
In addition Reem is licensed a drama therapist. Drama therapy is a field that combines both psychology and theater into one, where psychotherapy sessions are led using creative techniques that may involve, but are not limited to, role playing, story telling, and embodiment. You do not need to have any background in theater or acting to be able to participate in a Drama Therapy session. Sessions are open to all genders, orientations, religions, backgrounds and perspectives. Each session is always catered according to your needs in each session; some sessions may involve only talk therapy while others may involve creative techniques to help deepen the therapeutic journey.
Degrees:
 Masters degree in the Creative Arts Therapies department at Concordia University in Montreal, Canada.
Bachelor's degree from the American University in Cairo with a major in Psychology and a double minor in Theatre and Anthropology.