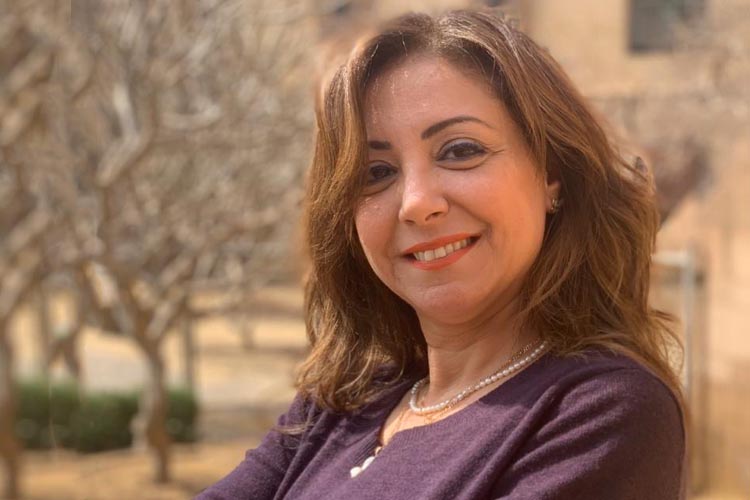 Dr. Abeer Abdel Raouf
Clinical Psychologist, PhD
Dr Abeer is a senior clinical Psychotherapist and Affiliate Assistant Professor of Psychology at AUC.
She believes psychotherapy is not only about eliminating symptoms but it's more of a powerful process of self-discovery, which leads to a place of understanding, self-acceptance, and ultimately, greater relationship happiness and life success. Thus Forming a strong therapeutic alliance is crucial and important factor in psychotherapy process.
Dr. Abeer has extensive experience specializes in adults and young adults mental health as anxiety, depression, personality disorders, self esteem, postpartum depression, relationships , attachment, family dynamics, PTSD, eating disorders, stress, behavior modification, & parent/ teens and child interactions.
In addition , lot of her work is dedicated to supporting individuals in the transition to parenthood and empowering them with the knowledge to build secure attachments with their children.
Dr. Abeer enjoys working with a range of presenting difficulties with adults, adolescents, children and families. Her clinical specialties include: object relations , parenting, domestic abuse, toxic relationships , attachments, psychological disorders as anxiety , depression and postpartum depression.
Parents and families seek consultations with her to learn more about parenting styles and how to deal with challenging behaviors, where her approach mainly relies on parental training with a special focus on building positive attachments and guiding families towards more effective communication. She also has extensive experience working in the area of ADHD and parenting skills.
Dr. Abeer's approach is eclectic with a training both in psychodynamic, humanistic and cognitive behavioral therapy ( CBT).
Degrees:
Dr. Abeer received her PhD in clinical psychology from Ain Shams university, specializing in family dynamics with a focus on mother – child/teens.
Master degree in sociology (2005)
Masters degree in counseling Psychology (2012)
BA in psychology from the American University in Cairo (AUC)
Dr. Abeer has specialized training in  play therapy  for children  from Toronto, Canada (2017)
ABA trained in California (1999)
Associations:
Active member of Cairo group of Psychoanalysis
Member of the Canadian association for play therapy