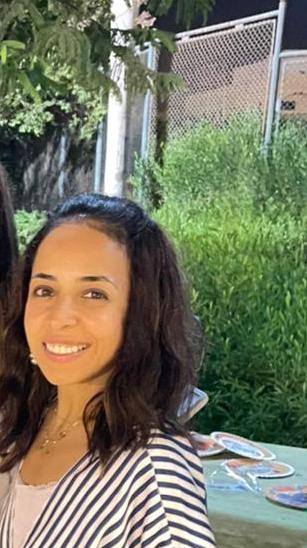 Iman El Yassaki
Counseling Psychologist, M.A
Iman is a Psychotherapist with a Master's Degree in Counseling Psychology obtained at the American University in Cairo. Over the past two years, She had worked with clients presenting with anxiety, depression, post-traumatic – stress-disorder (PTSD), obsessive-compulsive-disorder (OCD), anxiety-based sleep disorders, chronic pain and borderline personality disorder.
In her practice, she uses an eclectic and/or integrative approach where she tailors interventions and personalized treatment plans that combine several techniques from different schools of psychotherapy such as CBT, IPT, DBT skills and mindfulness-based techniques; in order to suit the different backgrounds and personalities and meet the different needs and goals of the diverse clientele served.
Iman says, "I chose to pursue this career because it is where I have found my heart, talent and true passion. Passion for psychology dates way back to over ten years ago, when my life circumstances back then have led me to seek therapy myself. Therapy had transformed my life, helped me grow and made a new person out of me. Ever since, helping people improve their emotional wellbeing and the quality of their lives, had been one of my life's greatest meaning-making and purposes. It would be me my pleasure to walk you through the journey of therapy, should you decide to delve into on" .