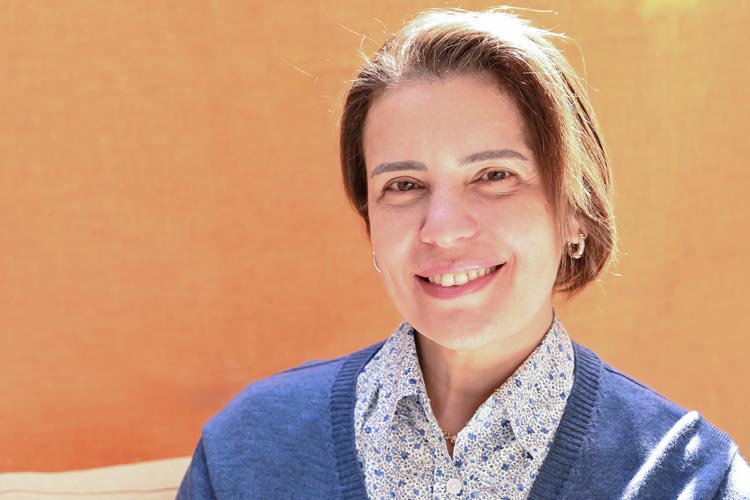 Naglaa Salem
Counseling Psychologist, MS
Naglaa is a counseling psychologist offering therapy for individuals and couples.
At the Behman Hospital and clinics, She provided counseling and therapy for parents, couples, PTSD, Depression, Personality Disorders, Grief, and Anxiety.
She is highly specialized in Couples Therapy and have received intense training using Emotional Focused Therapy (EFT)and the Psychobiological Approach to Couple Therapy (PACT Model), which relies on three domains: developmental neuroscience, arousal regulation, and attachment theory. It aims at helping couples to merge the social justice model with secure attachment model to create secure-functioning relationship based on shared purpose, mission, and vision.
Naglaa has supported young adults and adolescents to deal with social and family problems such as conflicts with parents, anger management, conduct problems, social issues, and self-esteem problems and offered parenting advice and support to caregivers.
Naglaa is an American-Egyptian who is happy to conduct therapy and psychoeducation in both English and Arabic. She emphasizes on accommodating various cultures and ethnic backgrounds while utilizing various therapeutic modalities.
Naglaa adopts various therapeutic modalities such as Cognitive Behavioral Therapy (CBT), Dialectical Behavioral Therapy (DBT), and (EFIT), Emotional Focused Individual Therapy.
Degrees:
Masters of science in Psychology from Calsouthern University-Costa Mesa, USA
Master's of Education from the University of Sunderland, UK.
Schema Therapy for adults and adolescents
CBT, DBT, EFT, EFIT, & PACT trainings